Hi all,
Wondering if anyone has any experience with these DMX decoders
http://ledlightingsave.com/index.php/dmx-spi-decoder-dmx200-dc5v-24v-input.html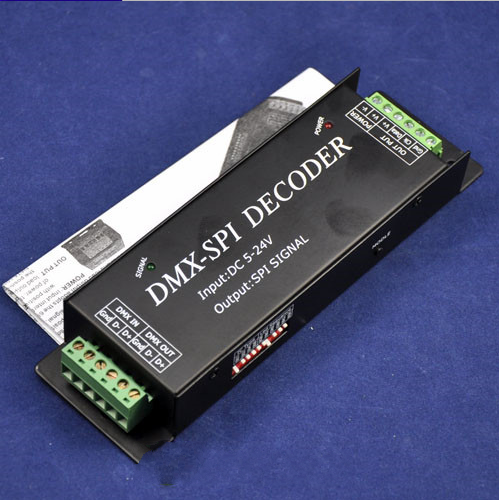 I'm looking to use MADlight with an Entec pro usb to send DMX to the decoder, and then the decoder connected to a strip of WS2811 RGB Addressable LED Tape.
In theory it should all work. But the the shipping is quite expensive for multiple units and the deadline for the project is fairly soon, so wondering if any wonderful fellow madmappers have any experience with them?
Any pointers much appreciated!
Cheers
Tom