. ok.. went to mess around w/some of my modules that use canvases to draw stuff (b/c i like video clips and all that, but generative graphics are more interesting to me… )
. i pull up my '120 polygons' and it looks like absolute crap in retina mode.. was **any** testing done w/canvases or the painter module ?
. case in point, a simple 200x200 canvas w/three squares - code, module and output visible (screen cap) :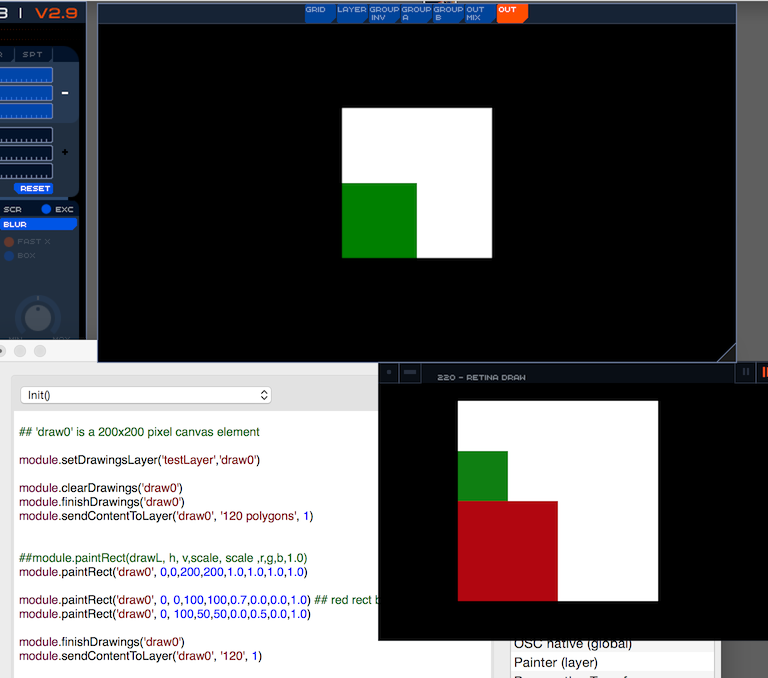 . should i recode my modules around this top left quadrant issue or will someone take a look at it?
. what if i was using these canvas objecting in a Projection Mapping situation, would GC notice it then ?

-james
(a nomad.)